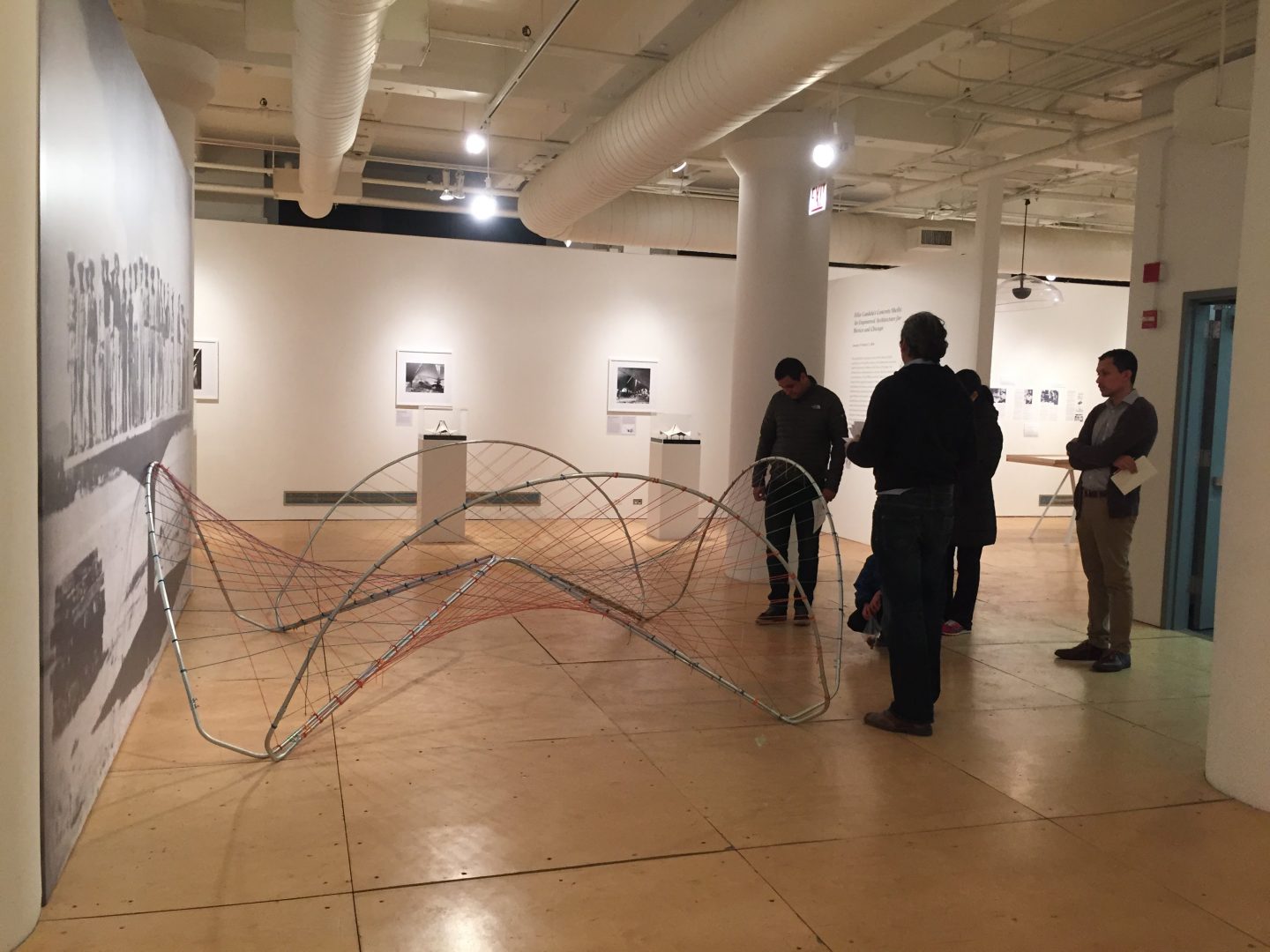 Date
Time
Location
Address
ABOUT THE EVENT
Inspired by Félix Candela's innovative approach to architecture in communal spaces, this interactive workshop explores the relationship between architectural forms and public spaces. Participants will create two and three dimensional physical models guided by the intersecting concepts of spatial definition, civic identity and collective imagination in the public realm.
This workshop is free and open to the public. All experience levels welcome. Registration is required and spots are limited. Register now: bit.ly/CandelaPublicLife.
This program is co-sponsored by the Latino Cultural Center at UIC and presented in conjunction with the exhibition Félix Candela's Concrete Shells: Engineered Architecture in México and Chicago, on view January 19 – March 3, 2018 at Gallery 400. The workshop is facilitated by Paola Aguirre (Borderless Studio) and Mejay Gula (SAIC).
Paola Aguirre Serrano is the founder of Borderless Studio, an urban design consultancy based in Chicago. Aguirre has been trained as an architect and urban designer, and her professional experience includes working with government, universities and architecture/urban design offices both in Mexico and the United States. Borderless explores comprehensive city design solutions that address complex urban systems and equitable development by looking at intersections between architecture, urban design, infrastructure, landscape and participatory processes. Aguirre received her Master of Architecture degree from the Harvard School of Design. She currently teaches at the School of the Art Institute of Chicago.
Mejay Gula is an architect specializing on design and construction strategies to re-imagine many vacant and often forgotten buildings in Chicago. She is a lecturer and gallery curator in the AIADO department of the School of the Art Institute of Chicago. From 2011-2017 she worked with the nonprofit organization Rebuild Foundation and the University of Chicago's Place Lab, focusing on the growth of arts and culture in the South Side. Previously, she was a project architect for Landon Bone Baker Architects, focusing on affordable housing development projects and renovations of historic buildings in Chicago communities. Born and raised in Chicago, she acquired a Bachelor of Architecture Degree from the Illinois Institute of Technology in 2004, and is an alum of Archeworks 2007.
In addition to her practice, she makes beautiful homewares often out of materials salvaged in the places she renovates. Her hand built work is a connection with design using perception and hand building that pulls her out of conventional architecture. Her work is made with deep love and respect for craft and heritage.