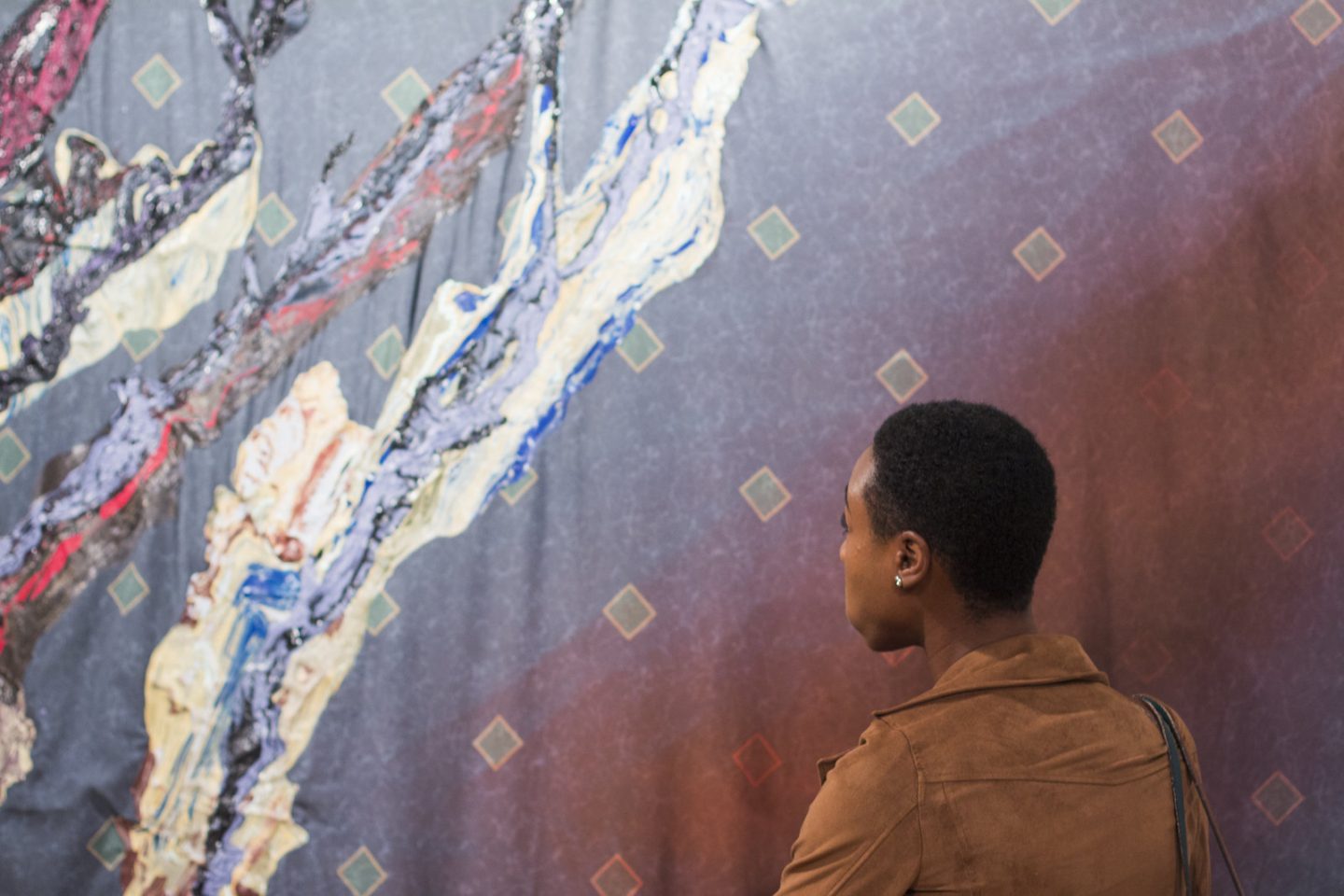 Date
Time
Location
Address
ABOUT THE EVENT
Please join us for the opening reception of two exhibitions at Gallery 400: Black Light and Make Room. During the reception a special program, (e.3 There is a time and place for Everything), will be presented by artist NIC Kay from 6-7pm. This exercise in getting well soon is an opportunity for ten volunteers to participate in an attempt to play several parachute games in the gallery, hallway, and outside of the gallery space.*
Black Light considers the powerful ways that black artists continue to promote the visibility of black cultural producers and contest structural racism. Experimental in nature, the exhibition focuses not on the assembly of artworks or objects, but on a series of events. These events—produced in collaboration with black artists, activists, scholars, and curators—constitute the show: a forum for conversations that address the relationship between black artists and cultural institutions. Black Light is the result of a commitment to providing a space for exchange among artists and audience and a desire to engage with conversations taking place right now.
Make Room explores the reclamation of self-care by marginalized people as an imperative component in the sustained resistance to structural oppression. Self-care has been appropriated by mainstream culture in ways that ignore its history of anti-capitalist and collective healing practices and suggest that the issues at hand are personal rather than systemic. Inherent to the concept of self-care are complex dynamics of race, gender, and class that affect communities both emotionally and materially. Make Room re-situates self-care and collective healing as a fundamental component of resistance, asking: What are our current systems of care? Whose bodies are deemed worthy within these systems?
*If you are interested in participating, please sign up day-of at the gallery.