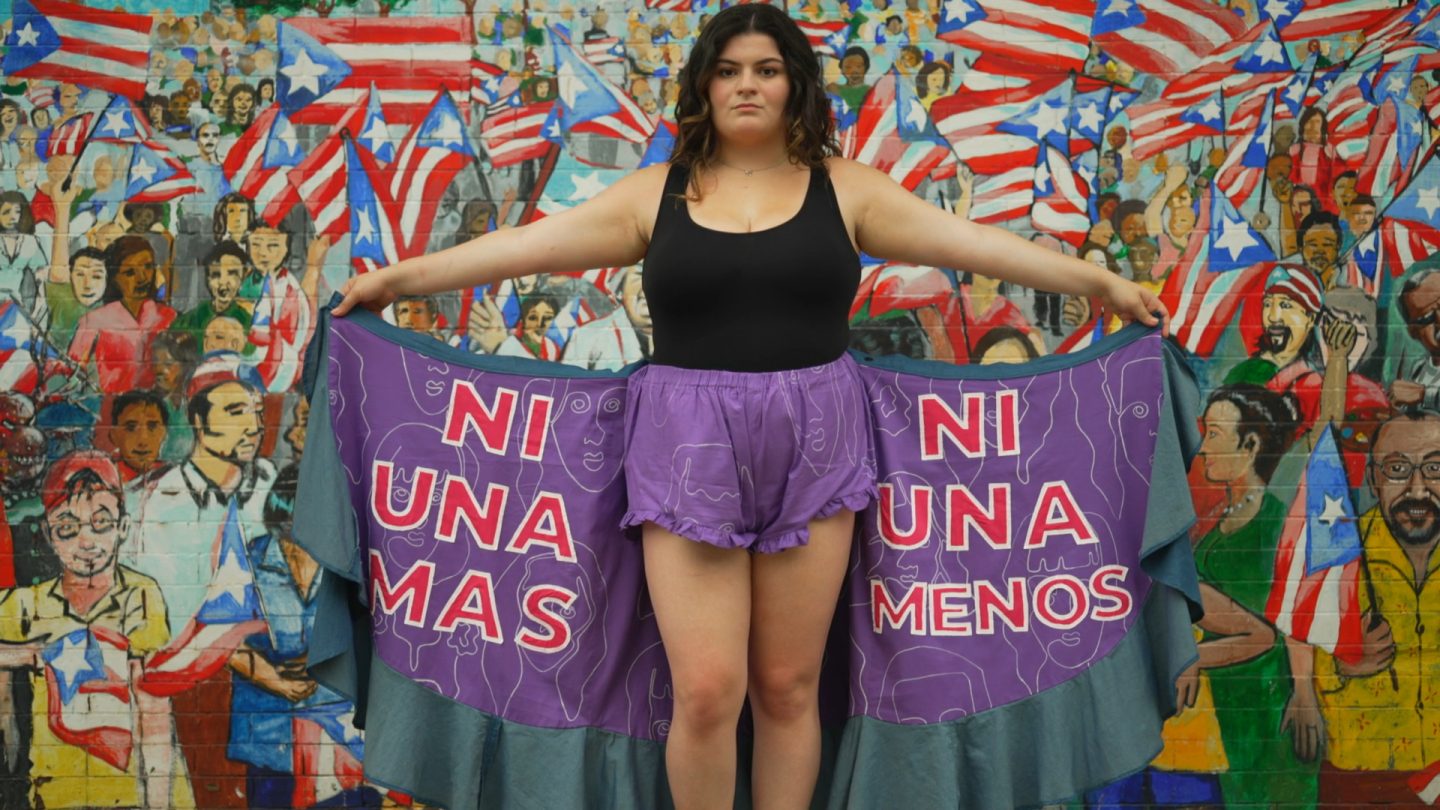 Date
Time
Location
Address
400 S Peoria St, Chicago, IL 60607
ABOUT THE EVENT
In partnership with UIC's Gender and Women's Studies program and the Women's Leadership and Resource Center.
Artist and activist Aram Han Sifuentes's work confronts social and racial injustices, interweaving fiber, social practice, performance, and pedagogy to consider themes of immigration, labor, and protest. Many of her projects, such as the ongoing Protest Banner Lending Library, aim to make art more accessible to the disenfranchised, especially immigrants of color. Since 2016, Sifuentes has brought communities together to sew protest banners, creating a creative outlet of resistance for those who cannot attend protests for their own safety.
Join Sifuentes for a lecture on their practice's trajectory, exploring how they make political statements and engage communities through participatory art. 
ABOUT: 
Aram Han Sifuentes is a fiber and social practice artist who creates participatory projects that center immigrant and disenfranchised communities. Her work often revolves around skill sharing, specifically sewing techniques, to create multiethnic and intergenerational sewing circles, which become a place for empowerment, subversion, and protest. Solo exhibitions of her work have been presented at the Jane Addams Hull-House Museum (Chicago), Hyde Park Art Center (Chicago), Chicago Cultural Center (Chicago), Pulitzer Arts Foundation (St. Louis), moCa Cleveland (Cleveland), and Skirball Cultural Center (Los Angeles). 
She earned her BA in Art and Latin American Studies from the University of California, Berkeley, and her MFA in Fiber and Material Studies from the School of the Art Institute of Chicago. She is currently a professor, adjunct, at the School of the Art Institute of Chicago, and a board member of the National Korean American Service & Education Consortium (NAKASEC) fighting for Citizenship for All 11 million undocumented immigrants and adoptees.
ACCESS INFORMATION: This program is free and CART captioning will be available. For questions and access accommodations, email gallery400engagement@gmail.com.