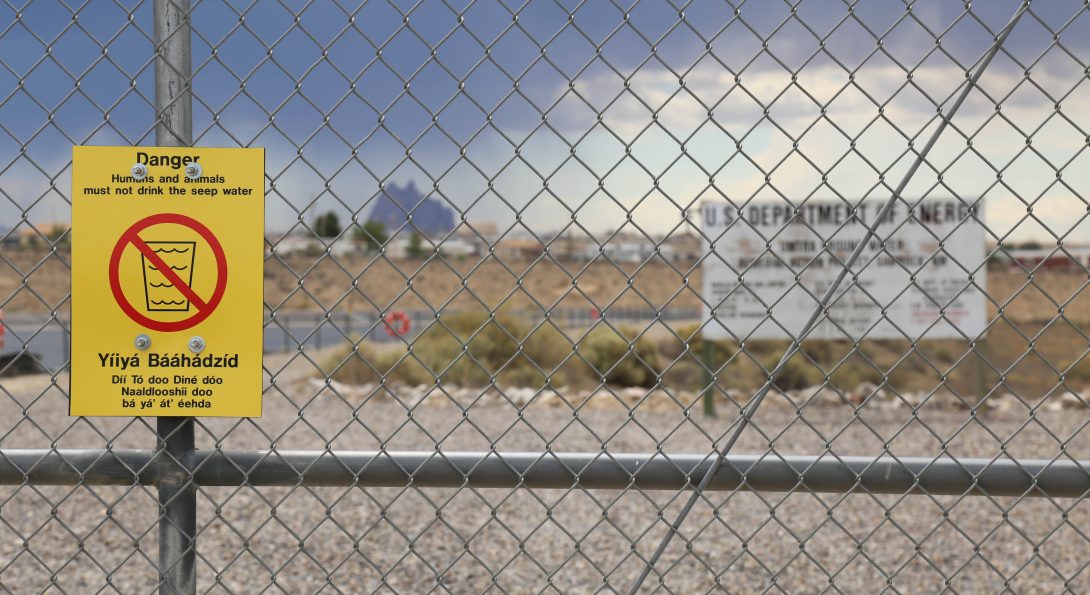 Date
Time
Location
Address
400 S. Peoria Street
Chicago, IL 60607
ABOUT THE EVENT
How do we understand what is toxic? Why do we prioritize the visual in such apprehensions?
In August of 2015, a U.S. EPA subcontractor inadvertently breached a dam wall below the historic and now defunct Gold King Mine near Silverton, CO. The consequent release of three million gallons of acid mine water eventually reached the San Juan River that flows through the Navajo Nation. In the following weeks, photographic images of mustard yellow water made national news as various agencies assembled to collect hydrological data and present assurances of normalized water levels. Montoya presents a series of photographs taken one year after the Gold King mine spill to document the enduring violence of toxic exposure and its visual representations. In doing so, she interrogates the racialized ways environmental contamination disproportionally impacts Indigenous communities and our territories.
Teresa Montoya (Diné) is a social scientist and media maker working in the fields of sociocultural anthropology and Indigenous studies. Montoya's research and media production focuses on legacies of environmental contamination and settler colonialism in relation to contemporary issues of tribal jurisdiction, regulatory politics, and public health in the Indigenous Southwest. Her photographic and film work has been shown and published internationally, most recently in an exhibition entitled Spill in Vancouver, B.C. In addition to her art practice, she has curatorial and education experience in various institutions, including the Peabody Essex Museum, the National Museum of the American Indian, and currently the Field Museum. She holds a PhD in Cultural Anthropology from New York University with a filmmaking certificate in Culture and Media. Montoya is a Provost's Postdoctoral Fellow in the Department of Anthropology at the University of Chicago where she teaches courses in Native American and Indigenous Studies.