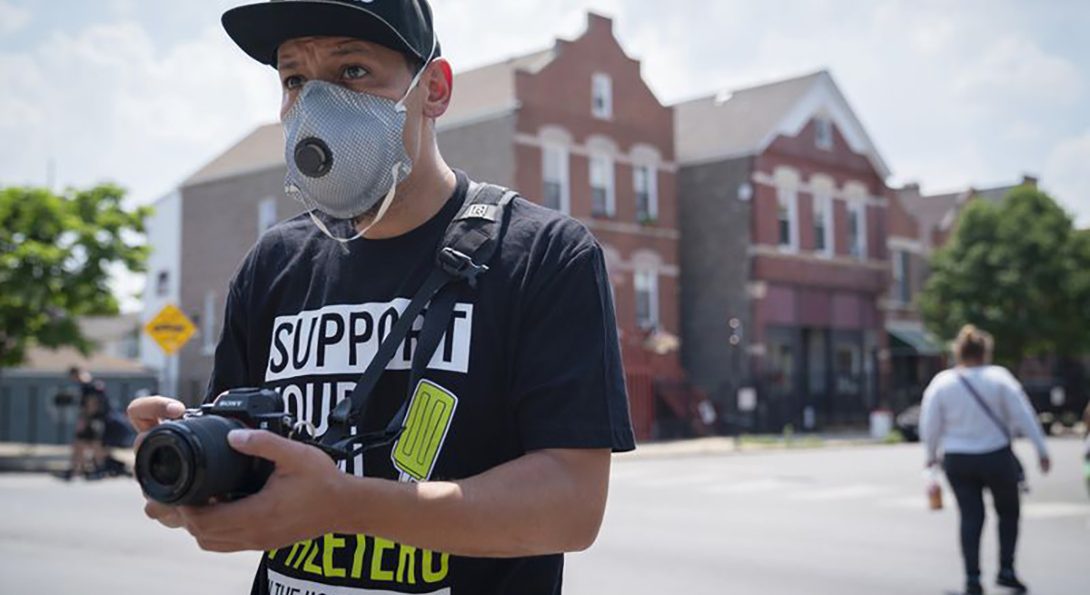 Date
Time
Location
ABOUT THE EVENT
Mateo Zapata's work is concerned with critiquing narratives broadcasted and published by mainstream media. He will talk about how documenting narratives of color helped empower communities on Chicago's south side at the height of a global pandemic, and how this intersected with a national demand for racial justice and equality.
Zapata's talk will also give an overview on his methodology and best practices for conducting interviews, documenting protests and photojournalism in a COVID-19 environment.
Mateo Zapata is a creative from the south side of Chicago that works at the intersection of photojournalism, community building and the arts. As an Afro-Latino of Indigenous descent, he expresses his solidarity for the Black Lives Matter movement through his work. He has also documented several essential workers from his community in an effort to highlight their personal sacrifices and contributions to society during the pandemic. Growing up in Chicago's Pilsen neighborhood, he was influenced by the community's artistry and social activism. Following the introduction of the HR-4437 immigration bill, Mateo became a youth organizer with the March 10th Coalition, which was formed in his community as a response to the federal proposal of anti-immigrant legislation. Throughout the last decade, he has consistently worked in media production and community organizing focused on funding education for undocumented students. This past year, his photojournalism helped tell Chicago's story of COVID-19 and 2020's American reckoning with racism and inequality, highlighting the impact on his community.