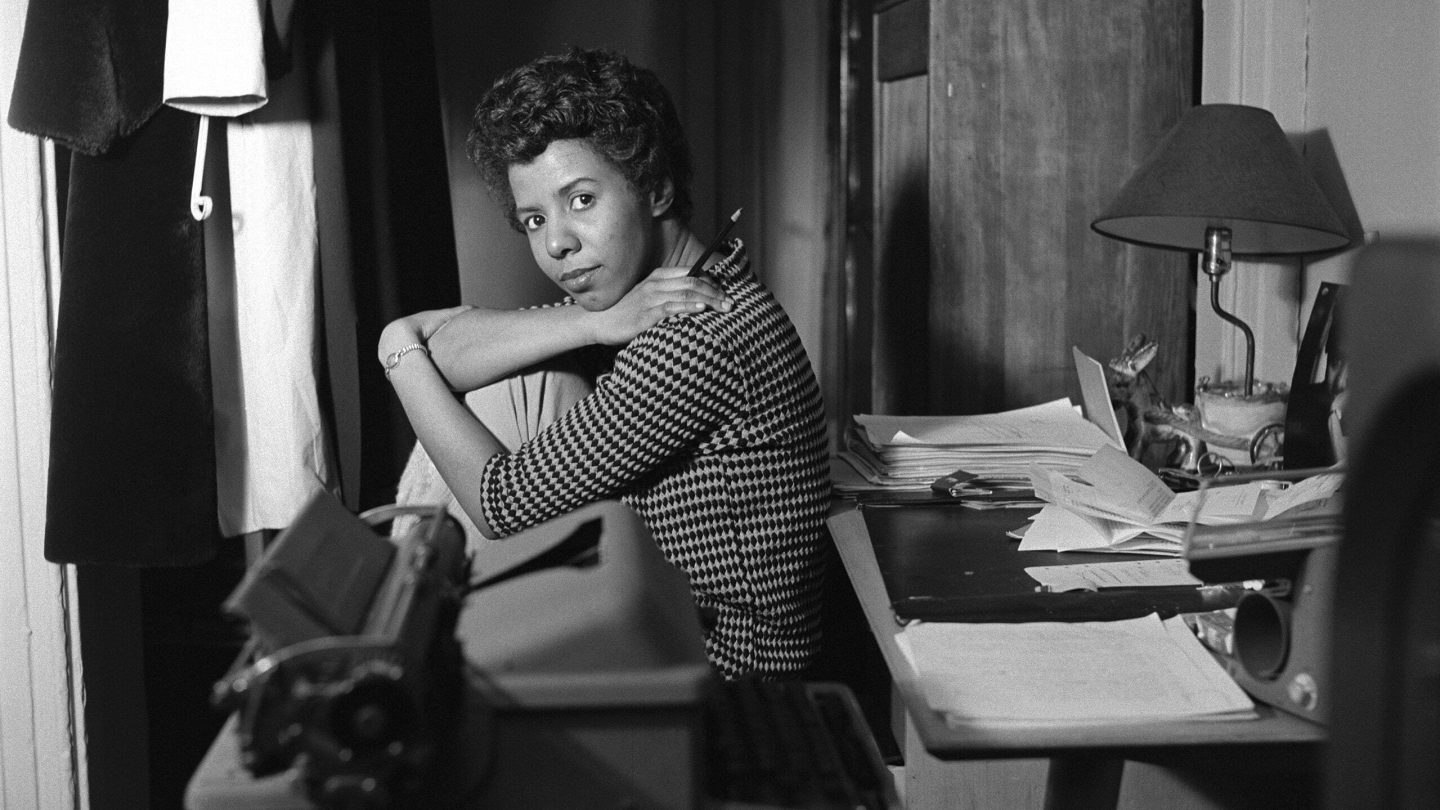 Date
Time
Location
ABOUT THE EVENT
Register here.
The Chicago playwright Lorraine Hansberry coined the phrase "young, gifted and black" in an address to teenage contestants who won a national creative writing award in 1964. Hansberry's contemporaries like Nina Simone were inspired by her spirit and today, she continues to be a driving force in the lives of many artists and writers.
Join a conversation with writer Essence McDowell and archivist Skyla S. Hearn about Lorraine Hansberry's legacy in their research, documentation, and preservation of Chicago's Black communities.
This program is free and closed captioning will be available. 
Essence McDowell is a communications strategist, organizer and coauthor of Lifting As They Climbed: Mapping a History of Black Women on Chicago's South Side. She utilizes media, digital design and communications technologies to amplify the work of community institutions and justice-based organizations. 
Essence has worked with numerous national and local entities including Illinois Humanities Council, Chicago Torture Justice Memorials, Incite National, the Chicago Public Library and Chicago Teachers Union. She creates digital platforms, organizing tools, and impact strategies to facilitate social change. 
 As an organizer, she has been a member of the All African People's Revolutionary Party, Black Youth Project, and Love and Protect.  She also has served on the board of the Chicago Freedom School.
 In 2018, Essence wrote Lifting As They Climbed: Mapping a History of Black Women on Chicago's South Side with organizer and educator Mariame Kaba. Due to the success of the publication, the two authors have signed with Haymarket Books to write an extended guidebook set to be released in the fall of 2022.   
​Essence currently works as Director of Communications at the Social Justice Initiative. She is currently collaborating with organizers in Chicago to develop a resource hub for a national Black Women's Organizing Coalition.
Skyla Hearn, MLIS. As an archivist, special collections librarian and visual artist Skyla S. Hearn  (she/her/hers) is most concerned with supporting a community's attempt to understand,  document and share its own history, particularly those aspects that have not been well  recorded. Skyla's passion for the creation, management, preservation and accessibility  of archives, with particular focus on BIPOC LGBTQIA+ collections, ephemeral  materials, scholarship, and social justice has provided her with unique opportunities to  work with diverse individuals, communities and repositories at various capacities  nationally and internationally. She has spearheaded and provided support for the  management and development of a range of archival collections, created and  participated in local, national and global programs, events and other opportunities for  enrichment, engagement, and exposure of under-documented, misrepresented as well  as mainstream history, importance of archives, the need to increase and diversify  overarching mainstream historical records, practices for safekeeping and promotion for  the increase in underrepresented archival collections; created systems to increase access  to primary materials. Areas of expertise: archives development and management, donor  relations, community engagement & outreach, oral history, photography preservation. 
Skyla is the inaugural Manager of Archives for Cook County Government under the  Offices of the President of the Board of Commissioners; and co-founder of The  Blackivists, a collective of trained Black memory workers who provide expertise on  archiving and preservation practices to communities in the Chicago land area. Skyla  provides archives advisory to the National Public Housing Museum, the Obsidian  Collection, the South Side Community Arts Center, Honey Pot Performance; and holds  an executive board seat with Shorefront Legacy Center. Skyla earned a Bachelor of Art  in Mass Communications and Media Arts, Cinema and Photography specialization with  a minor in Black American Studies from Southern Illinois University in Carbondale, a  Master of Library and Information Science with a certificate in Special Collections from  the University of Illinois at Urbana-Champaign, and a certificate in Civic Leadership  from the University of Chicago Harris School of Public Policy Center for Effective  Government.
Suggested Reading:
"Lorraine Hansberry Biography." Chicago Public Library, May 4, 2021.
Studs Terkel and Lorraine Hansberry. "Lorraine Hansberry Discusses Her Play 'A Raisin in the Sun.'" Studs Terkel Radio Archive, May 12, 1959.
Miriame Kaba and Essence McDowell. Lifting as They Climbed: Mapping a History of Black Women on Chicago's South Side, 2017.
Robert J. Nemiroff, James Baldwin, and Lorraine Hansberry. To Be Young, Gifted and Black: Lorraine Hansberry in Her Own Words. New York: Signet Classics, 2011.
Chaitra Powell, Holly Smith, Shanee' Murrain, and Skyla Hearn. "This [Black] Woman's Work: Exploring Archival Projects That Embrace the Identity of the Memory Worker." KULA: Knowledge Creation, Dissemination, and Preservation Studies, (November 29, 2018).
"Skyla Hearn (CLA'20): Archiving and Activism on Chicago's South Side." The University of Chicago Harris School of Public Policy, July  22, 2020.
Imani Perry. "The Radical Friendship Of Lorraine Hansberry And James Baldwin." Buzzfeed News, October 22, 2021.
Tammy Xu. "Uncovering Forgotten Histories." South Side Weekly, April 11, 2018
Skyla Hearn. "Listening to Dr. Margaret Burroughs by Skyla Hearn." Poetry Foundation, October 22, 2021.