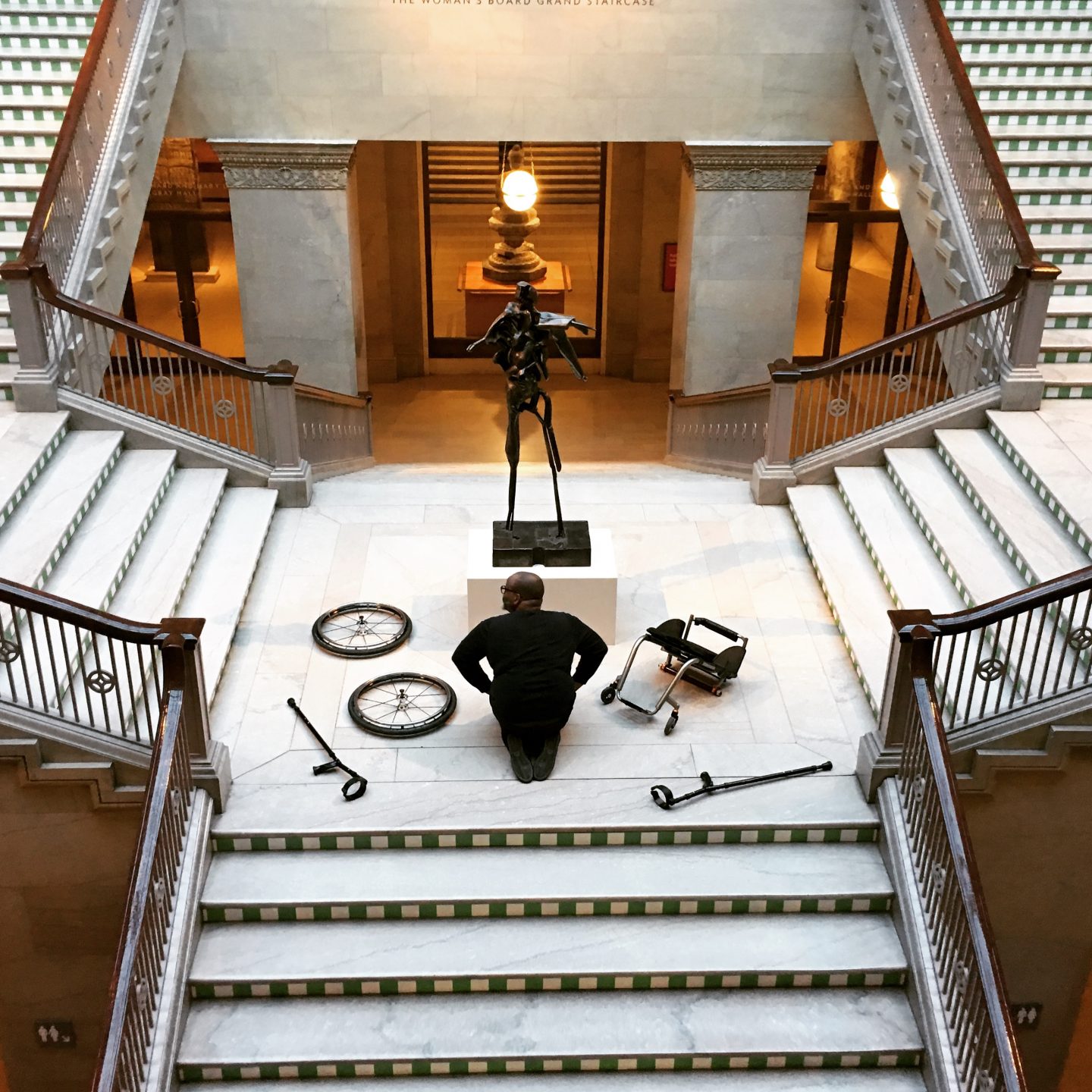 Date
Time
Location
Address
ABOUT THE EVENT
Chicago Disability Activism, Arts, and Design: 1970s to Today
with performance of from here to there by Barak adé Soleil
Join us to celebrate the opening of Chicago Disability Activism, Arts, and Design: 1970s to Today at Gallery 400.
Chicago Disability Activism, Arts, and Design: 1970s to Today explores how disabled artists and designers in Chicago were integral to the development of a local and national disability rights movement, creating radical change for more than one fifth of the US population, as well as for all of American society, and influencing lasting transformation in the visual art and design fields.
Through artworks, oral histories, documents, and other ephemera, the exhibition will tell the stories of Chicagoans with disabilities and their allies who broke barriers, created change in policy and federal law, and changed culture at a time when the reality of life for many disabled people was the restrictions imposed by institutionalization and segregation.
from here to there is a live art installation with a performance component, presented as part of the opening and closing of the exhibition at Gallery 400. "Archive" from Barak's lived experience will also be on display as a performative installation throughout the run of the exhibition, including a film of the opening performance.
For more than two decades, Barak adé Soleil has charted an expansive career as an artist, making dance, theatre and performance art. Internationally noted and award-winning, Barak's creative practice draws on traditions of the African diaspora, queerness, postmodernism and disability aesthetics; engaging distinct communities across the US, Canada, Europe, South America and West Africa. Barak is currently based in Chicago, but continues to work globally.