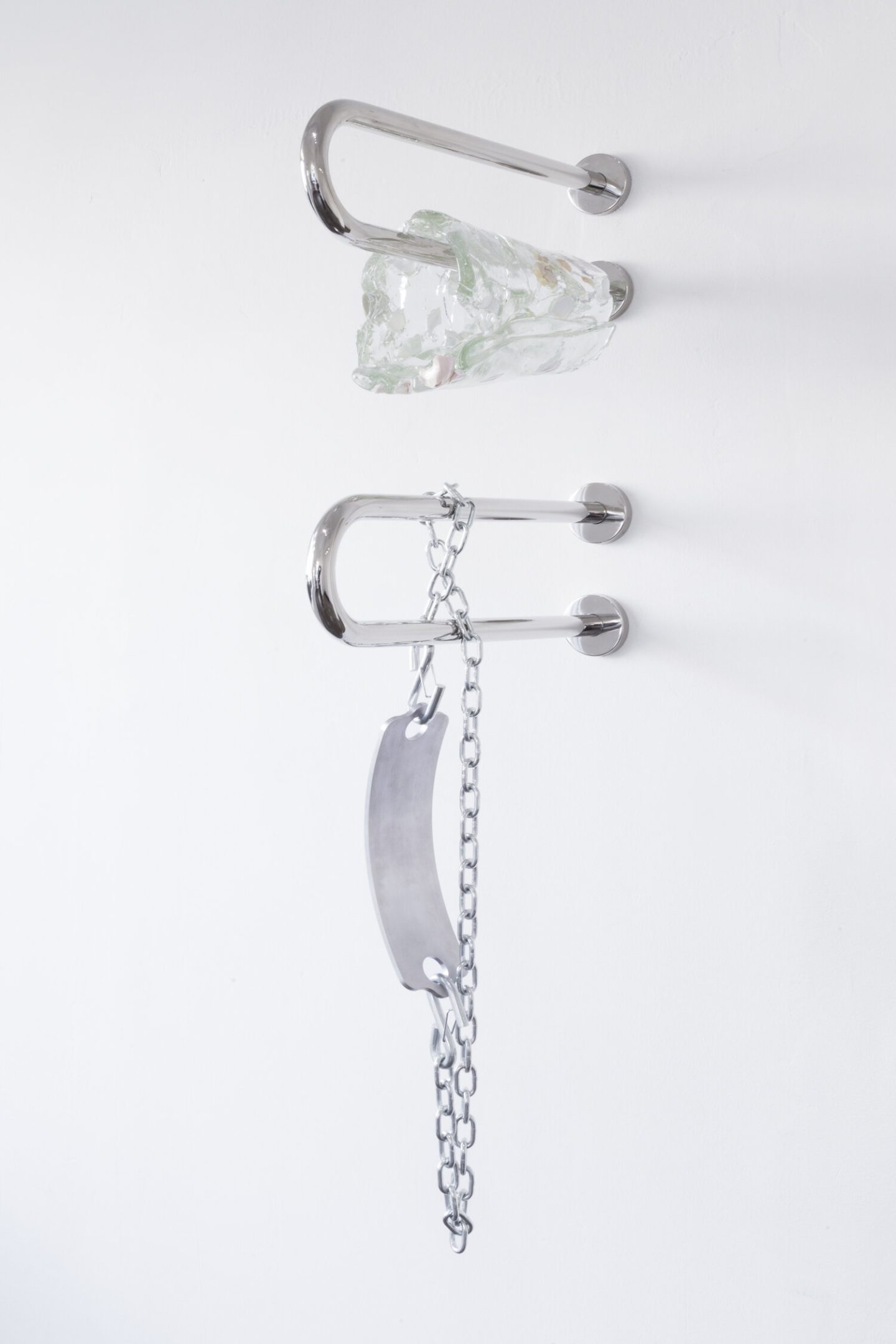 Date
Time
Location
ABOUT THE EVENT
Register for Day One
Register for Day Two
Alt Text As Poetry Workshop
The Crip* Colloquium, co-presented by Gallery 400 and UIC's Disability Cultural Center, is a gathering of artists, scholars, and students to explore questions raised by the works on view in Crip*. Over two days, these talks, workshops, conversations, and experiments will critically engage the generative complexities of disability experience, media, accessibility practices, and relationships to the normative.
For information about day one, click here.
Access Information: These events will take place live on Zoom and will be recorded. ASL and real-time captions will be provided. For any access requests, please contact dcc@uic.edu or call (312) 355-7050.
Day Two, Saturday, March 5:
Workshop: Alt Text as Poetry with Bojana Coklyat and Shannon Finnegan
12:00-2:00pm
Sign up for a workshop that reframes alt-text as a type of poetry, and offers creative exercises for practicing alt-text. Limited spots! Separate registration here.
Alt-text is an essential part of web accessibility. Alt-text, a short description of an image or gif, is a way of making visual content accessible to blind and low-vision people using screen readers. Alt-text is often disregarded altogether or understood through the lens of compliance, as an unwelcome burden to be met with minimum effort. How can we instead approach alt-text thoughtfully and creatively, while still prioritizing alt-text as an accessibility practice?In this workshop, led by Bojana Coklyat and Shannon Finnegan, we will reframe alt-text as a type of poetry and practice writing it together. We will look at examples of poetic and creative approaches to alt-text, then do writing exercises designed to focus on issues that often come up in alt-text, including attention to language and word economy, alt-text as translation, structuring and prioritizing, subjectivity, identity, and representation. You can find more information on what alt-text is, and how we can practice it as poetry, on Bojana and Shannon's Alt-Text as Poetry website.
Cripping the Curriculum
2:30-4:00pm
What does it mean to Crip* the curriculum? This panel takes up this question in relation to a diverse array of art projects, initiatives, experiments, and moments of mis/recognition. Resisting normative definitions of curriculum as content to be delivered or as a set of objectives to be met, panelists will reimagine curriculum through strategies of interdependence, vulnerability, and shared worldmaking.
Panel Chair:
Karyn Sandlos, Associate Professor of Art & Education, UIC
Panelists:
William Estrada, Clinical Assistant Professor, Art Education, UIC
Via Rodriguez-Moreno, BFA in Art Education junior, UIC
Johanna Bonilla-Recendez, BFA in Art Education junior, UIC
Francisco M Thornton Gonzalez, BFA in Art Education junior, UIC
Viviana Martinez, Teacher Candidate, BFA in Art Education program, UIC
Casey Murtaugh, Visual Arts Teacher, Nicholas Senn High School, Chicago
Christopher Robert Jones, Lecturer, Studio Art and Art Education, UIUC
Natalia Espinel, PhD candidate, Art Education, UIUC
Tim Abel, PhD candidate, Art Education, UIUC
Bert Stabler, Associate Professor of Art Education, Illinois State University
Rebecca-Eli Long, PhD Student, Department of Anthropology, Purdue University
Sam Kirk, Middle School Art Teacher, BFA Art Education
Pedagogy and Museums: Teaching with Crip*
4:30-5:30pm
Teaching with Crip* brings together UIUC Krannert Art Museum and UIC Gallery 400 staff to discuss teaching with the exhibition to various groups. For university classes in the arts and outside it, for those within and outside the disability community, and those familiar and unfamiliar with disability culture, tours of Crip* have engaged visitors in interpretive activities that empower their analysis of the works on view. 
Join Denny Mwaura, UIC Gallery 400 Public Programs Manager; Lorelei Stewart, UIC Gallery 400 Director; and Liza Sylvestre, UIUC Krannert Museum of Art Curator of Academic Programs and curator of Crip*, for a dialogue on fostering experiential learning opportunities with the exhibition. A Q&A with the audience follows.
The Crip* Colloquium is funded by the University of Illinois Presidential Initiative: Expanding the Impact of the Arts and Humanities, as part of a larger project called Cripping the Arts. Cripping the Arts is a two-year collaboration between the Chicago (UIC) and Urbana Champaign (UIUC) campuses, intended to transform arts exhibition sites, art education, and studio art practice through new ideas about disability. The collaboration includes the Krannert Art Museum and Art Education, Art + Design at UIUC; and at UIC, Gallery 400, the Disability Cultural Center, Bodies of Work, and Art & Art Education.