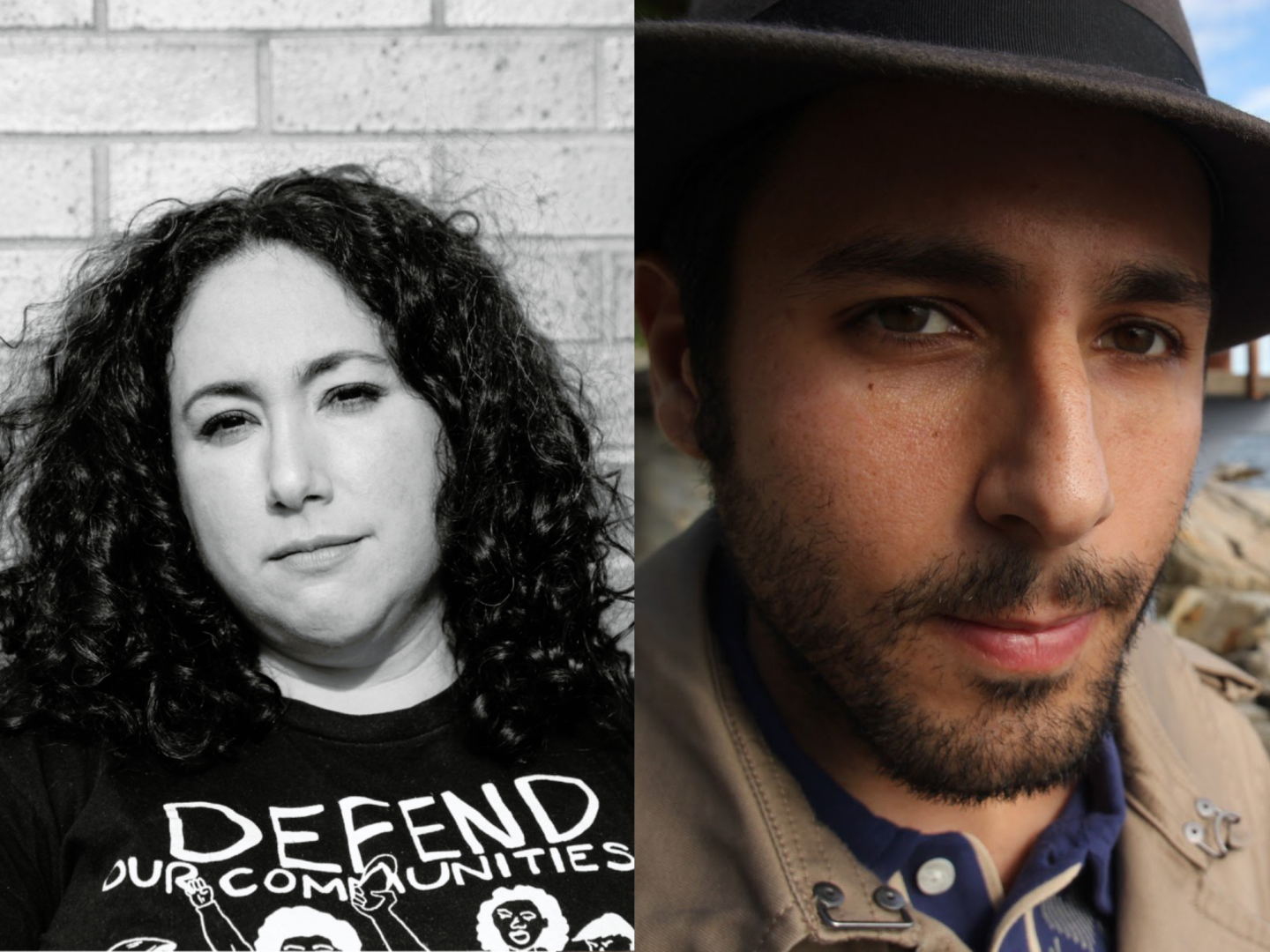 Date
Time
Location
ABOUT THE EVENT
Join artist Carmen Papalia and curator Risa Puleo for a conversation on his Open Access methodology to art making that privileges interdependent practices and embodied knowledge to assess agency, accessibility, and power within cultural institutions.
Risa Puleo is an independent curator. Her exhibition Walls Turned Sideways: Artists Confront the American Justice System was curated for The Contemporary Arts Museum in Houston and traveled to Tufts University Art Gallery in January 2020. Monarchs: Brown and Native Contemporary Artists in the Path of the Butterfly, curated for Bemis Center for Contemporary Art during her year as curator-in-residence, traveled through the summer of 2019 to MoCA North Miami, Blue Star Art Space and Southwest School of Art and Craft in San Antonio, The Nerman Art Museum in Kansas City. Other exhibitions have been hosted by the Leslie Lohman Museum in New York City, Franklin Street Works in Stamford, CT, ArtPace, San Antonio, Charlotte Street Foundation in Kansas City, and more. Puleo has Master's degrees from the Center for Curatorial Studies at Bard College and Hunter College and is a doctoral candidate in Northwestern University's art history program. Puleo has written for Art in America, Art Papers, Art 21, Asia Art Pacific, Hyperallergic.com, Modern Painters and other art publications.
Carmen Papalia is a nonvisual social practice artist with severe chronic and episodic pain. In 2021 he co-founded the Open Access Foundation for Arts & Culture (OAFAC), a pandemic-era cultural organization that aims to set a new cultural standard for accessibility by nurturing creative and justice-oriented accessibility practices. Addressing the limited representation of those with lived experience of disability in leadership roles within the visual and performing arts, OAFAC's activities advance disability culture and artistry within a contemporary art context through disability-lead trainings, curation, public engagements, exhibitions, performances, educational campaigns and site-specific project development with artists, curators and cultural workers.
Since 2009 Papalia has used organizing strategies and improvisation to address his access to public space, art institutions and visual culture. As a convener, he establishes welcoming spaces where disabled, sick and chronically ill people can build capacity for care that they lack on account of governmental failure and medical ableism. His work, which takes forms ranging from collaborative performance to public intervention, is a response to the harms of the Medical Model of Disability, a framework that erases disability experience by reinforcing ableist concepts of normalcy.
In 2020 Papalia was one of 25 artists who received the Sobey Art Award; in 2019 he was a Sobey long list recipient in the West Coast / Yukon region. Papalia also received the 2014 Adam Reynolds Memorial Bursary, which supported a 3-month residency at the Victoria & Albert Museum in London, and the 2013 Wynn Newhouse Award. His work has been featured at: The Museum of Modern Art, the Solomon R. Guggenheim museum, the Tate Liverpool, the Whitney Museum of American Art, the Banff Centre for Arts and Creativity and Gallery Gachet, among others.
Access Information: This free event will take place live on Zoom and will be recorded. ASL and real-time captions will be provided. For any access requests, please contact Gallery400@uic.edu or call (312) 996-6114.