Harun Farocki & Trevor Paglen: Visibility Machines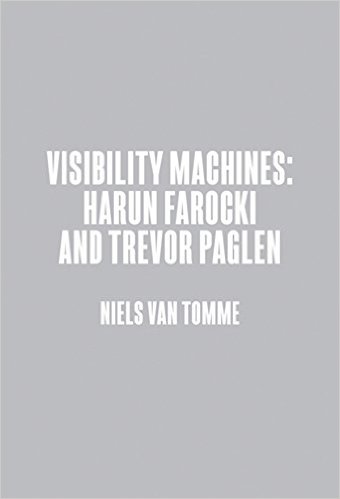 Harun Farocki & Trevor Paglen: Visibility Machines
Neils Van Tommel Jimena Canales, Harun Farocki, Hilde Van Gelder (2015)
$20.00
Visibility Machines explores the unique roles that German filmmaker, video artist and author Harun Farocki (1944-2014) and American artist and author Trevor Paglen (born 1974) play as meticulous observers of global military operations. Investigating forms of surveillance, espionage and weaponry, Farocki and Paglen both examine the ways in which military activities transform and politicize our relationship to images and the realities they appear to represent.
This publication can be purchased for $20.00 plus shipping.
Email gallery400engagement@gmail.com to place an order.
https://gallery400.uic.edu/books/harun-farocki-trevor-paglen-visibility-machines/